PM Modi arrives at BHU campus, to inaugurate projects worth Rs 1,500 crore |LIVE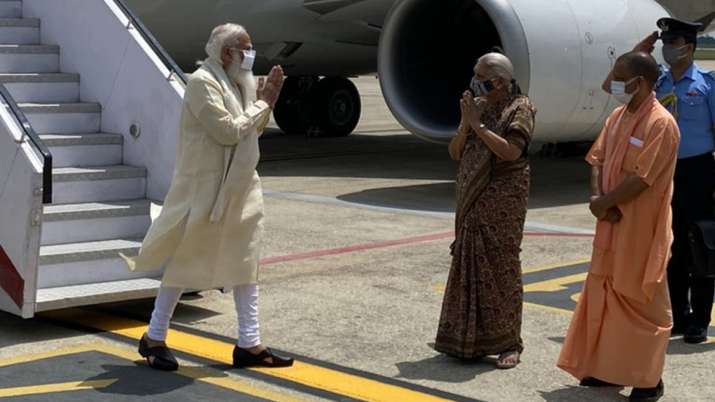 Modi In Varanasi LIVE:
Prime Minister Narendra Modi will inaugurate and lay the foundation stone of various projects worth more than Rs 1,500 crore in Varanasi today. Varanasi is the Lok Sabha constituency of PM Modi. Ahead of his arrival here, Uttar Pradesh Chief Minister Yogi Adityanath expressed 'heartfelt gratitude' to the Prime Minister for all round development of Varanasi. The Prime Minister will inaugurate an international cooperation and convention centre in Sigra area -- Rudraksh that will offer a glimpse of the cultural richness of the city. As many as 108 Rudraksh have been installed at this convention centre and its roof is shaped like a Shiva Linga. The centre will provide opportunities for social and cultural interactions between people at the international convention centre in the city. He will also inaugurate a 100-bed MCH wing in BHU hospital. The project aims to make quality healthcare easily accessible to the people of Kashi and surrounding areas.
from IndiaTV India: Google News Feed https://ift.tt/3klbb7m
Get Breaking news, Live news, and latest news from India and around the world on INDILIVENEWS.com, which are in the interest of nation and humanity. Like us on Facebook or Follow us on Twitter and Reddit for the latest news blog and live news update